About Us
Hempel Testing, LLC, an Oregon small business, has been performing backflow tests and repairs and installations,for over 25 years, utilizing specialized tools and highly-trained technicians, renowned in the backflow business industry. Our family business, which originated with the founder, Tom Hempel, continues today under the guidance and ownership of Richard and Debbie Ross, who continue to deliver innovative and excellent service to many communities and residents throughout the Willamette Valley.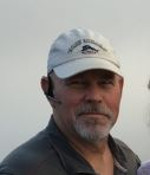 Richard Ross - Owner
Richard Ross has a diverse background in business development, along with years in mechanical operations. Over the years, Richard has owned and operated several successful businesses, always with a specific focus on customer satisfaction. Richard lives with his wife, Debbie in Salem, Oregon, where he enjoys working on his classic Chevy pickup truck and antique gas pump collection. Rich is certified under the state of Oregon's cross connection certification program as a backflow technician. Richard specializes in testing, installation and repair of backflow devices in residential and commercial systems. Quality and customer service remain his primary focus.
Debbie Ross - Owner
Our Technicians
Our well trained and certified technicians all have a background in the service industry which has instilled strong values of customer service, integrity and hard work. They are all certified through the state of Oregon's cross connection program. In addition, they hold a national certification with the American Backflow Prevention Association. Our technicians successfully test thousands of devices each year.
Our Office Personnel
Our office hours are 8:30 to 5:00. If you call during that time at 503-390-1961, you will always speak to one of our friendly and efficient office staff personnel, and not an answering machine. They are there to assist you with your inquiries, and arrange testing and repair of your backflow devices. We look forward to providing personal customer service, which is the hallmark of our business.